Support for Pro Tools HD
---
Posted: 11 November 2017
---
We're excited to announce broad support for Pro Tools HD in v2.1 of our studio plugins. These are now available as both VST2 and AAX versions.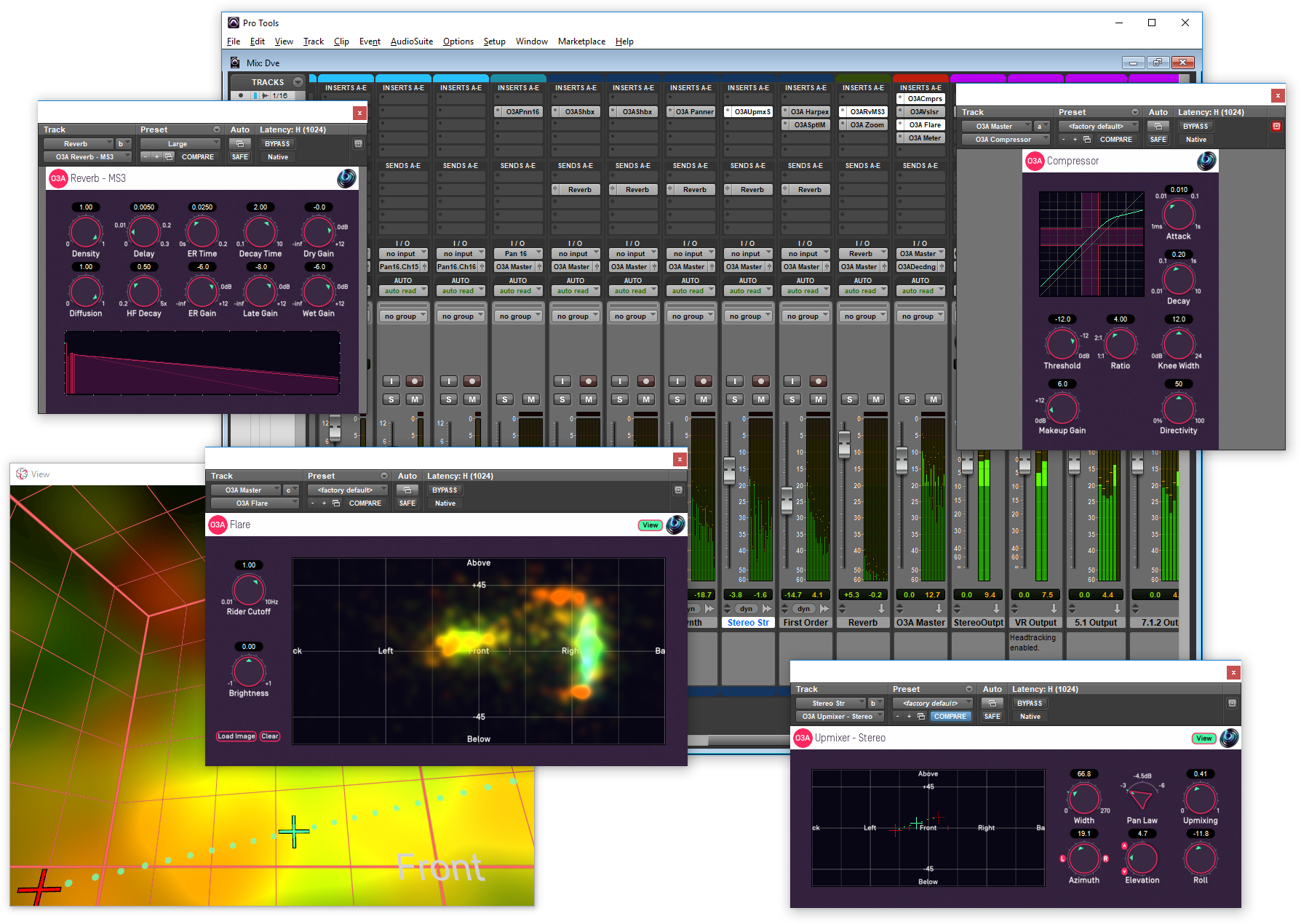 This became possible in Pro Tools HD version 12.8.2, which added direct support for first, second and third order ambisonics. You can now create third order tracks, or create a mono track and insert an O3A Panner before sending to a third order bus - and so on.
Pro Tools HD does a great job of keeping track of the current stem format in use, which makes it much easier to put the right plugin in the right place in your project. However, some plugins are not supported where they use unusual formats with channel counts that are not supported by AAX (e.g. IMAX 12.0). Also, a few plugins misuse stem formats that have the right channel count (e.g. Auro 9.1 is mapped to 7.1.2).
We've included a number of Pro Tools HD example projects which can be used as templates to help you get started.
Take a look through our plugin pages for more details!