DiRT3
---
Posted: 23 May 2011
---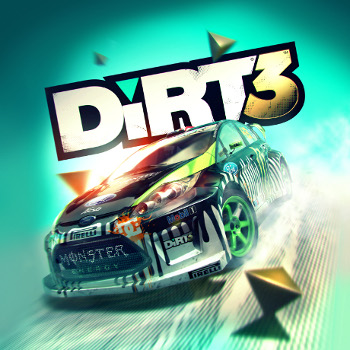 DiRT 3 is the latest of the Colin McRae Rally series and a great game from Codemasters. The Windows LIVE version ships with the "Game" edition of our Rapture3D games software for a stunningly realistic and immersive 3D audio experience.
Here at Blue Ripple Sound we're passionate about 3D audio and Rapture3D uses a range of cutting-edge sound spatialisation algorithms to push the boundaries of what's possible. Features include:
Advanced 3D audio rendering, including "holographic" techniques using Higher Order Ambisonics (HOA).
Support for headphone surround, stereo, surround stereo, 5.1, 7.1 and 3D7.1 using the outputs of your Windows sound card.
Support for hundreds of sound sources and multiple effects using a scalable architecture tailored to the computer in use.
Volumetric sources, second order filters, high quality sinc sample rate conversion, HRTFs and more...
For more details, see our page on 3D audio for games.
If you like the sound of Rapture3D in DiRT3 (which we hope you will!) you might like to buy a copy of the "User" edition, which works with some other OpenAL-compatible games.
---
Since DiRT3 was released, we've added the new "Amber" HRTF, which is particularly interesting if you're playing on headphones. We've also reduced the audio latency for a more responsive experience on some hardware.