DiRT Showdown
---
Posted: 18 June 2012
---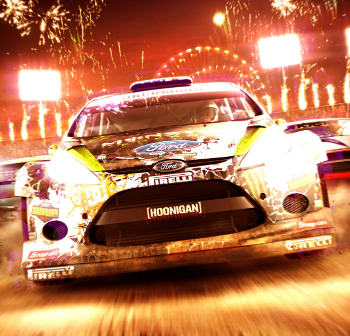 DiRT Showdown is a racing game from the DiRT series by Codemasters' Racing Studio. It's a rather more aggressive game than others in the series, and great fun.
... and the PC version ships with the "Game" edition of our Rapture3D game audio engine, so you know it's going to be good!
Hopefully you know this already, but just in case, Rapture3D features include:
Advanced 3D audio rendering, including "holographic" techniques using Higher Order Ambisonics (HOA).
Support for headphone surround, stereo, surround stereo, 5.1, 7.1 and 3D7.1 using the outputs of your Windows sound card.
Support for hundreds of sound sources and multiple effects using a scalable architecture tailored to the computer in use.
Volumetric sources, second order filters, high quality sinc sample rate conversion, HRTFs and more...
For more details, see our page on 3D audio for games.
If you like the sound of Rapture3D in DiRT Showdown you might like to buy a copy of the "User" edition, which works with some other OpenAL-compatible games, or even our "Advanced" edition if you're really serious about your audio set-up.