New - Headphone Surround Plugins
---
Posted: 15 November 2013
---
We're pleased to announce the release of our Headphone Surround VST plugins. These have been quite a long time coming, but we hope they were worth the wait!
These are VST plugins for use in professional studios. They convert a multichannel mix into binaural stereo for 3D playback on headphones.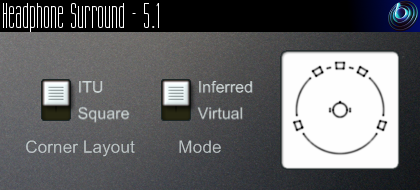 The binaural spatialisation is done using our Amber HRTF technology, which works for a wide range of listeners, and the plugins support 5.1, 6.1, 7.1, Auro-3D and 22.2 inputs. Our cutting-edge Higher Order Ambisonics technology is used internally.