New - O3A Spatial Delay
---
Posted: 21 June 2018
---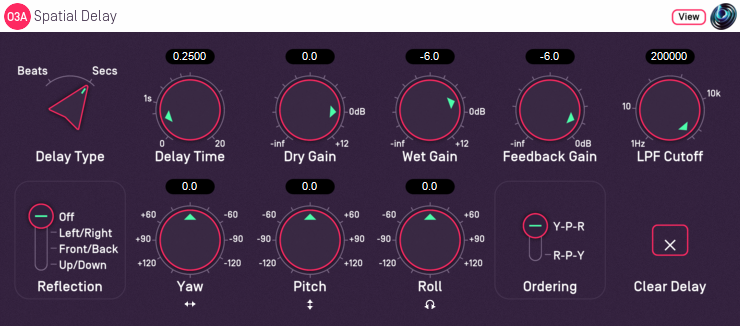 O3A Spatial Delay is a feedback delay plugin that is applied to your entire O3A scene. And it's free!
The delay includes a feedback loop which feeds the entire O3A scene back on itself for repeating effects. The repeats can be modified with scene reflection, rotation and filtering. Delays can be set in absolute time (in seconds), or in beats for musical effects.
O3A Spatial Delay can be found in the O3A Core plugin library, from version 2.1.6.